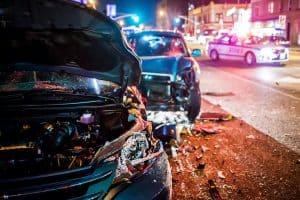 Fatal car accidents happen for many reasons. Head-on collisions are often deadly. T-Bone intersection accidents take many lives. Cars that roll over often kill their occupants. Many deadly crashes are due to single car accidents where the driver is speeding, intoxicated, or distracted.
We wanted to take a look at what leads to fatal car accidents, so that you can practice smart safety habits, and help teach your kids to do the same.
Fast facts: Tennessee fatality statistics
The number of fatal car accidents in Tennessee has increased over the last two years. According to the Tennessee Department of Safety and Homeland Security, (TDSHS) the traffic-related death totals for Tennessee during the past five years are:
2013 – 995 deaths
2014 – 963 deaths
2015 ­– 962 deaths
2016 ­– 1,037 deaths
2017 – 1,040 deaths
While Haywood County had the most fatal accidents between 2013 and 2017, Davidson County had the overall highest percentages of traffic crashes, and the most crashes leading to injuries, in Tennessee. It also ranked highest for crashes related to teen drivers, seniors over the age of 65, and speeding.
What can you do to stay safe on the road?
You can't, unfortunately, control how others driver – but you can make the decision to drive defensively, not offensively. What that means is, you can decide to take precautions and engage in behaviors that will could increase your chances of arriving home alive. You can:
Put your phone away while you drive, or turn on the "do not disturb" feature.
Make the decision to never drink or take drugs and get behind the wheel – and to take the keys of your friends when they're under the influence.
Always obey speed limits, and drive slower in inclement weather like rain or snow.
Turn your headlights on while you're driving (especially in the rain), which can increase your visibility to other drivers.
Buckle up behind the wheel, and make sure others buckle up, too.
Use radio presets to avoid having to look at the radio to change the channel while you're driving.
Take a look at local roads and apps before you turn the car on, so you can avoid congested areas, thus reducing the risk of road rage.
Take elderly loved ones for annual vision, hearing and reflex tests to ensure they are still capable of driving safely.
Talk honestly to your teenage drivers about the risks associated with speeding, drinking and texting – and then model those good behaviors for them.
At the Rocky McElhaney Law Firm, we know that an ounce of prevention is worth a pound of cure, but sometimes, terrible things happen to good people. If you were injured in a collision, or lost a loved one because of another driver's negligence on the roads, we're ready to fight for you, your family and your future. Please call 615-246-5549 or use our contact form to schedule an appointment with a car accident lawyer in Nashville, Hendersonville, or Knoxville.