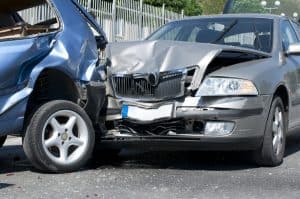 Every car accident is different in one way or another. There are many factors that can contribute to a collision. Likewise, the resulting injuries are varied as well. Due to these variations, each case results in a unique settlement amount based on the specifics of the case.
An experienced car crash attorney can provide you with a straightforward assessment of your claim by sifting through the facts of your case. They can help you identify and secure the short and long-term compensation you deserve.
What compensation is available to me after a car accident?
After being involved in an auto accident, you may encounter mounting medical bills, extensive property damage costs, and other financial losses. In order to recover these losses, you can seek compensatory damage. Under Tennessee state law, you have the right to collect both economic and noneconomic damages.
Economic damages include the following:
Lost wages
Medical bills
Property damage
Ongoing medical expenses, such as those involving necessary home modifications
Rehabilitation and other required services
Costs resulting from loss of services (i.e., maid service, child care, etc.)
Non-economic damages provide the plaintiff with compensation for pain and suffering, as well as emotional distress. Under Tennessee state law, these non-economic damage claims are capped at $750,000.
Documentation must be provided to the court in both economic and  noneconomic damage claims in order to substantiate the amount of money you lost due to your car accident. An experienced Nashville car crash lawyer can help you collect this information, such as employer statements documenting lost wages, medical bills, and other bills, to prove your right to recover compensation.
What are my options for getting compensation?
Tennessee is an at-fault state. As such, the insurance company of the at-fault driver, or the driver himself, bears the responsibility for the damages stemming from the vehicle collision.
If liability rests with the other driver, you have a few options available to recover the damages you suffered in your car crash. In particular, you may take one of the following actions:
File a claim with your insurer which can cooperate with the at-fault driver's insurance company or the driver
File a claim with the insurance company of the at fault driver and provide them with documentation for your medical expenses and property damages
Sue the at-fault driver in civil court
An experienced attorney can help you file these claims successfully, and also ensure that you receive fair compensation for the damages you suffered in your crash. You need a strong advocate to offset any attempts made by the insurance company to minimize the settlement of your claim.
If you have been injured in Tennessee car crash due to the fault of another party, our attorneys at the Rocky McElhaney Law Firm, can provide you with strong advocacy fight for the compensation you deserve. We serve our clients from offices in Nashville, Knoxville, and Hendersonville. Call us today at 615.246.5549 or use our contact form to request a free, initial consultation.