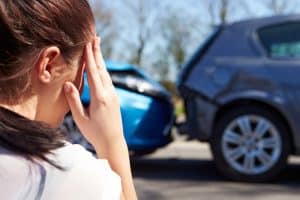 Wearing a seat belt saves lives. According to the Centers for Disease Control and Prevention, more than half of all teenagers and drivers under 40 who died in car crashes in 2016 were not wearing a seat belt.
Tennessee statute 55-9-603 requires that drivers, and passengers in the front seat who are four years of age or older, must wear a safety belt while the car is in forward motion There are some exceptions such as for people with a disability. The statute imposes fines and penalties for violating this law.
Tennessee statute 55-9-604 provides, however, that violations of the seat belt law cannot be used as evidence in a personal injury trial based on negligence. The failure to wear a seat belt can be used if the plaintiff files a product liability case.
Negligence cases generally state that a driver was careless because he/she failed to follow the local traffic laws such as running through a stop sign or speeding. Drivers can be negligent even if they followed the traffic laws but didn't operate their car responsibly. For example, drivers should know to be extra cautious when it is raining.
In product liability cases, the injured victim claims that a manufacturer used defective parts and that the defect caused the injuries or worse, a death. Defects are typically based on poor design, shoddy workmanship, or unclear or incorrect instructions. Distributors and car sellers can also be liable for product defects. Defendants in product liability cases who want to assert a seat belt defense must make a timely and proper defense.
The defendants must also show the failure to use the seat belt made the injuries worse. For example, the failure to wear a seat belt probably wouldn't help if a car ignites due to a defective fuel tank. If anything, not wearing the seat belt might help the passenger get out of the car faster.
Contributory negligence in Tennessee
In Tennessee, the fault of a plaintiff can be used to reduce the amount of any award.  Since the failure to use a seat belt normally can't be introduced in a Tennessee car accident, contributory negligence is not an issue in non-product liability cases.
If the defendant can prove fault, then a judge or jury determines the percentage of the fault. For example, if two cars collide and one went through a red light but struck another car that was speeding, a jury could find that the plaintiff (the one who was speeding) was 20% at fault. In this scenario, the plaintiff's jury award would be reduced by 20%.
At Rocky McElhaney Law Firm, we fight for every injury victim. We understand many laws that counter typical defense arguments. We have been fighting for injury victims in Tennessee for nearly two decades. Please phone us now at 615-246-5549 or complete our contact form to schedule an appointment  We have offices in Nashville, Hendersonville, and Knoxville. We handle car, truck, and other vehicle accidents for anyone injured in Tennessee.