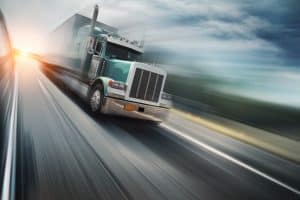 Getting into an accident with a vehicle of any size could lead to serious injuries, but a collision with a tractor-trailer almost guarantees them. A crash with a commercial truck is more likely to lead to catastrophic, life-altering injuries, or death, simply because of the way that they're built and designed to move.
Knowing why trucks are different than cars can help truck drivers avoid accidents. This knowledge also helps car drivers appreciate how important it is to keep their distance from trucks.
According to Truckers Report, a website devoted to trucking information, these are some of the key ways trucks and cars differ:
Engine size. The size of the average truck engine is six times greater than a car's engine. It has greater horsepower and a longer run-time, because a semi is designed to go long distances between stops.
Weight. 18-wheelers can weigh up to 40 tons, or 80,000 pounds. Cars weigh about 5,000 pounds. The impact of an object that 16 times the weight of you is tremendous. Not only is it strong enough to crush your car, the force of a crash is enough to bat your car into another lane or off of the roadway, much like a kitten with a ball of yarn.
Dimensions. The length of an 18-wheelers differs based on the cab length; 70 to 80 feet is about average – many times larger than a car. That means the truck will take up more physical space on the roadway – thus making itself a larger target – if it jack-knifes or rolls over. Furthermore, because of the way the truck is constructed, a car could slide right underneath the truck if it hits from the side, because side guards are not required on all 18-wheelers (though they should be).
Turning width. Trucks need about 55 feet (about four standard traffic lanes) to make a complete turn. That means the average blind spot of a truck driver is far different from that of a regular passenger vehicle.
Determining liability in a truck accident
Truckers must comply with federal regulations. These regulations, established by the National Highway Traffic Safety Administration, factor in the dangers trucks create for the driving public. If a driver is negligent in following the resignations, then he or she could be held liable for your injuries in a crash.
If the collision was not the fault of the driver, but instead caused by a defective truck part (or car part), or because of an error or violation by the trucking company itself, then the liability could fall on the manufacturer or trucking company. No matter who is responsible for the truck accident, our team of dedicated Nashville trial lawyers will get to the bottom of it.
At the Rocky McElhaney Law Firm, our Gladiators in Suits understand how deadly and serious truck accidents can be. We have a long history of obtaining large settlements and verdicts for victims and families injured due to the negligence or fault of another. Our lawyers work aggressively to show how the accident happened and who's responsible. We demand payment for all the damages you deserve. We serve clients in Nashville, Hendersonville, Knoxville, and throughout Tennessee. To speak with a Nashville truck accident lawyer, please call us at 615-246-5549 or fill out our contact form to make an appointment.