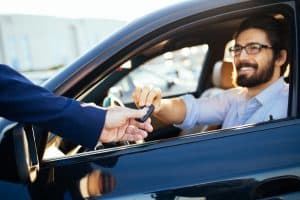 Not everyone can afford to buy (or wants to buy) and brand new car. The big risk with a used car is the quality of the car. New cars are presumed to be in good condition. They usually come with long-term warranties as to their conditions. With a used car, most buyers are taking a risk that the car engine or other parts may fail shortly after they drive the car off the lot or from a private seller.
When you purchase a new car, you're protected by "lemon laws," but used cars have no such guarantee. Furthermore, because of loopholes in state and federal laws, used car dealers don't always check to see if their vehicles have defective parts – and won't necessarily mention that risk to you, either. If you're going to buy a used car, truck or motorcycle, or any vehicle at all, you need to take a few steps first. They could be the difference between driving away happily and safely, or getting seriously injured because of a wreck or defective part.
Common errors used-car buyers make
Any one of these mistakes, according to US News, can cost you a fortune in repair costs or in needing to replace a used car:
Not asking a mechanic to inspect the car. If all you know about cars is that you put the key in and drive and call AAA if something goes wrong, you'll need a little help to determine if a car is safe. Speak with friends and family to see who has experience fixing and examining cars, or for good recommendations for mechanics. You should take someone with you who can inspect the car before you consider buying it. If a car dealer wants to close the deal, the dealer may even let you take it off-site for an inspection.
Not test driving the vehicle yourself. Even if you're buying a new car, the car should be taken for a test-drive. Test-drives can show how well the engine works, whether the steering is smooth, if the brakes functioning, and other obvious flaws. Plus, you can play with the side and rearview mirrors to make sure they work, and to get a better feel for what your visibility is while you're driving. It's all well and good that your spouse likes the way the car drives, but if he's 6'3" and you're 5'1", it might not be the best fit for you.
Not doing your homework. These days, buyers should be able to do a lot of research about cars online. Consumer Reports and other services provide information on how well cars, by model and year, should work. Go to several dealers to see what's available and compare list prices. You should check out the NHTSA recall site, so you can plug in the VIN, too.
Not getting a history report. Used cars should have a CARFAX or other type of report that indicates whether the car was in any previous accidents and how many owners drove the car. You should be clear who is paying for the report – you or the seller.
Not budgeting enough money. The analysis needs to include all the related expenses such as insurance premiums, routine maintenance, yearly inspections, gasoline, and reasonably expected repairs. You should understand how financing works. This includes knowing:

Whether the dealer or someone else is providing the loan
What the interest rate is
What the monthly payment will really be
What the length of the loan will be
Whether your car can be repossessed if you default
This is all really important, because a lot of drivers are tempted to cut costs through their insurance if their payments are too high. Trust us when we say, you're better off paying more money for better coverage than you are trying to save money there.
Buying a used car isn't just an issue of money. Cars that are in poor condition are more likely to cause serious or deadly accidents than cars in good condition. Tires with little tread, brakes that haven't been replaced, or engines that sputter can all cause the driver to lose control of the car.
At the Rocky McElhaney Law Firm, our Nashville car accident lawyers understand why cars cause so many deaths and life-long injuries. Our Gladiators in Suits have earned the respect of the community and our peers for ability to obtain just results for our clients. Our offices are located in Nashville, Hendersonville, Knoxville, Tennessee. To speak with an experienced car accident attorney, please call us at 615-246-5549 or use our contact form to make an appointment.