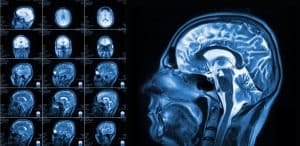 Over the years, we have helped a lot of families who were living with traumatic brain injury. There are a lot of excellent resources out there – Rocky McElhaney Law Firm being one of them – to help people get through the day-to-day challenges that affect victims of TBI.
We wanted to share that list with you. We've worked with some of these organizations over the years, and heard about the reputation of others. We hope that this list will provide you some additional resources and support through your healing process.
Brain Injury Association of Tennessee services
The Brain Injury Association of Tennessee (BIAT) provides a variety of services and resources for victims of traumatic brain injuries. Yearly, about 90,000 people of all ages will suffer a life-changing brain injury accident or event, according to BIAT. The BIAT helps victims and families in the following ways:
Service Coordinators. There are many service coordinators throughout Tennessee. These people work with survivors and their families to evaluate their needs and the resources that match their needs. The service coordinator for Nashville is located at 955 Woodland Street, Nashville, TN 37206.
TBI Families Share Peer Mentoring. This organization is aimed at helping caretakers help family members and friends who have suffered a TBI.
Caregiver Support Network. This network recognizes that more than five million Americans are currently living with a traumatic brain injury, which means there are a lot of caretakers. The support network helps:

TBI victims
People who provide ancillary assistance to the caregiver
Caregivers who are burning out due to "compassion fatigue"
Caregivers who need support, so they can live their own lives while they provide help to their loved ones

Support groups. There are many TBI support groups throughout Tennessee.
State TBI resources
A full directory of Tennessee TBI resources can be viewed here. Some of the respected state resources include:
Chattanooga Area Brain Injury Association. This organization helps Chattanooga TBI victims and families understand their injuries and move forward with their lives.
Council on Developmental Disabilities. This organization offers a class for people with disabilities. Family members can also attend. The class is held one weekend a month between September and April (except for December). The class is free, and free food and hotel room accommodations may be available.
Disability Rights Tennessee. This is a state advocacy group to help people with disabilities have opportunities to live productive lives.
Project BRAIN. This resource helps medical professionals and families assist students in Tennessee who have a traumatic brain injury. It is supported by several federal and state agencies.
Tennessee Disability Coalition. This is an alliance of organizations and individuals that advocates and provides services for people with disabilities and their families. Its goal is to create a society that supports and respects Tennesseans who are trying to adjust and live with their disabilities.
Vanderbilt Trauma Survivors Network. This entity is a survivors' network for trauma survivors, friends, and families.
The Easter Seals also provides nonprofit services for people with disabilities, including TBI victims, and their families. The Tennessee Department of Health offers aid and support to traumatic brain injury victims and families.
Our Nashville traumatic brain injury lawyers understand that our clients and their families need all the support they can get to manage this devastating injury. At the Rocky McElhaney Law Firm, we will always fight for you! For help now, please call 615-246-5549 or use our contact form to schedule a free consultation at one of our offices in Nashville, Hendersonville or Knoxville.