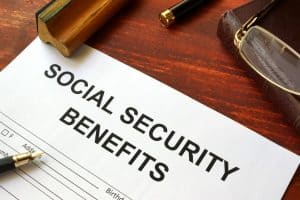 Social Security Disability Insurance (SSDI) is based on a person's inability to work for at least 12 months due to a disability. It also requires that the applicant have enough work credits. Many applications are not approved when they are first submitted despite meeting the basic requirements. An experienced Tennessee Social Security Disability lawyer helps clients get the benefits they deserve by verifying the necessary work credits, working with your doctors to properly document your medical condition, and working with vocational experts. We win many cases through thorough preparation and strong advocacy
Applicants can help increase the changes of approval when they submit their application if they take the following steps:
Making sure the information is complete. The application should include statements and written documents that verify:

Your disability. Why can't you work? The Social Security Administration (SSA) has a set of physical and mental impairments. It helps your case if your doctors can show that your medical condition is on that set of impairments. If your medical disability is not on the list, then your doctor needs to includes reports and test results that show your condition is serious enough that you can't work for a year or more, or that your condition is terminal.
Your education. SSA needs to know which schools you went to, when you attended. They also need to know any training and experience you have.
Your employment history. The application should include your full work history. This includes the name of the companies you worked for, when your worked, your job title, and the job requirements/skills.

Make sure your information doesn't have any gaps. Conflicting facts or statements create red flags for the people that review your information. For example, if you say you worked every year between 2006 and 2018 and then only show jobs for 2006 through 2012 and 2014 through 2018, the reviewers will want to know what happened in 2013. Another example is leaving out some of the medications you take. Don't make the reviewers guess about your education, employment, or medical status. Show them the details.
Make sure your application is correct. SSA will review the information you provide and may contact the people, doctors, employers, and companies you mention. Names should be spelled correctly. Phone numbers should be current. Do your homework by calling the people you list or by checking the information online. Review the medical records and employer statements. You must make certain the application matches your records.
Don't miss any deadlines. The Social Security Disability examiners usually request that you give them additional information. If they send a form and tell you that you have 10 days to complete the form, don't wait until the 10th day or the 11th day to start working on the form. Make sure the form is finished AND sent on time. If you don't meet the deadlines, you may need to start over from scratch. If you're close to the deadline, call your local office to ask if they can extend the time
Check your work credits. You should know how many quarterly work credits you have before you apply. You should also understand if those credits meet the eligibility minimum for receiving Disability.
Our tenacious Tennessee SSDI attorneys focus on your claim while you focus on recovery. You are welcome to call The Rocky McElhaney Law Firm at 615-246-5549 or contact our offices today. We offer free initial consultations and our offices are conveniently located in Nashville, Hendersonville and Knoxville. We have successfully represented clients seeking disability benefits throughout the state of Tennessee.