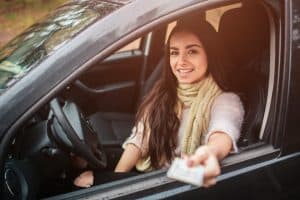 Tennessee has different types of driver licenses to help new drivers obtain their driving privileges and to minimize car accidents. Teens often talk on their cellphones, text while driving, speed, and even drink while driving. The hope is that the program will help minors and new drivers understand how dangerous driving is.
Beginning on July 1, 2001, Tennessee started a Graduated Driver's License Program, which requires that applicants have more supervision and driving experience before they obtain an adult license. The GDL program ensures that teen drivers acquire the necessary skills they need in a safer environment, by limiting their access to high-risk situations.
Does the GDL system reduce the number of crashes by teens?
Overall, yes – they do: "Research suggests that the more comprehensive GDL programs are associated with reductions of 26% to 41% in fatal crashes and reductions of 16% to 22% in overall crashes, among 16-year-old drivers."
This has to do with the "Danger Zones," or leading causes of teen car crashes:
Driver inexperience
Driving with teen passengers
Nighttime driving
Not using seat belts
Distracted driving
Drowsy driving
Reckless driving
Impaired driving
The GDL program ensures that teen drivers have longer periods in which to learn to drive, thus cutting back on their chances of engaging in these behaviors.
Requirements for each type of license
Tennessee Learner's Permit or Intermediate License
Be at least 15-years old
Pass a vision screen test
Pass a Class D knowledge test
Provide all required documentation including:

Proof of U.S. Citizenship, permanent lawful residency status, or proof of authorized right to stay in the US.
Two forms of identity documentation
Proof a change of name if applicable
Two proofs of residency
A social security number or a sworn affidavit that no social security number has been issued
Applicants under 18 (older drivers also need to get a learner's permit before they get an adult license) must have a parent or legal guardian sign a financial responsibility form and affidavit. These applicants must also prove that they are attending school and making progress.
Tennessee Intermediate Driver License
Be 16-years old or older
Have had their learner's permit or 180 days or more
Have proof of 50 or more hours of driving experience including 10 night hours signed by a driving instructor, guardian, or permit
All required documentation
Pass a test that shows the applicant has the skills to drive on the road
Applicants for the Tennessee Intermediate Driver License will be screened for their vision if they are exchanging a learner permit or an out-of-state license.
At the Rocky McElhaney Law Firm, our Nashville car crash attorneys understand how dangerous teenage driving can be. We fight to hold teen drivers and parents who let their children use their cars accountable for the injuries and deaths they cause. Our team in Nashville, Hendersonville, and Knoxville is are ready to help you get justice. Please phone us at 615-246-5549 or fill out our contact form. to make an appointment.