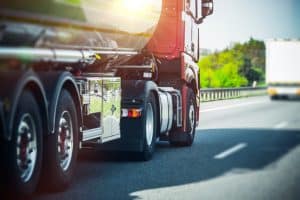 The early investigation of a large truck accident can mean the difference between winning and losing a truck accident case. It can mean the difference between settling your claim and risking a jury trial. The sooner investigators speak to witness, examine the trucks, and inspect the accident site; the more likely it is that Nashville truck accident lawyers can prove the driver, the trucking company, or others were responsible.
The core reasons why it's important for investigators to examine the truck and the scene of the accident
Truck accident legal teams need:
Access to the truck driver duty logs. The Federal Motor Carrier Safety Administration (FMCSA) requires that drivers of commercial trucks including tractor-trailers keep duty logs for up to six months. The logs don't need to be kept beyond six months. Duty logs can be used to prove an accident was the fault of the driver or the trucking company that hired the driver. The logs show the route the truck driver took, when the driver stopped, and other relevant information. This information can then be used to show a driver was speeding or failed to get the amount of rest he/she needed. The FMCSA regulates how often commercial truck drivers can be on the road without stopping.
Access to black-box data. Most tractor-trailers and rigs have an electronic device called a black box. The box provides useful information about the truck's actions. If the box isn't inspected in a timely manner, the data on the box can be overwritten when the truck is put back in service.
To conduct a timely review of the accident scene. Investigators need to get to the accident site quickly so that witnesses can be interviewed. The site needs to be inspected before any repairs to the accident site can be made and before weather conditions can change the conditions at the site.
Accident victims and families need to understand that the insurance companies for the driver and truck drivers will have their own investigative team at the site. If your investigators aren't there, the defense lawyers will argue that their evidence is more reliable and credible.
At Rocky McElhaney Law Firm, our Gladiators in Suits work with investigators, the police, traffic reconstruction experts (when necessary), and others to help determine how the accident happened and who is responsible for you pain and suffering or for the death of a loved one. To make an appointment with one of our truck accident lawyers, please phone us at 615-246-5549 or fill out our contact form. We fight for injury victims in Nashville, Henderson, Knoxville, and the surrounding areas.