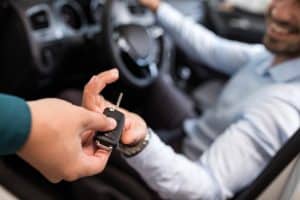 The Tennessee Citizen Action (TNCA), in January 2018, wrote about a Nashville's News Channel 5 report on a scary new law called the Motor Vehicle Recall and Disclosure Act. The law permits car dealers the right to sell vehicles that are subject to a safety recall provided the buyer signs a disclosure form. The law means that numerous cars that have been determined to be unsafe can be placed on Tennessee roads.
Consumer advocates say the new law raises a variety of concerns
Unsafe cars are likely to kill the drivers and passengers in the cars. Dangerous cars are also likely to hurt or kill the occupants of other cars, trucks, and roadway vehicles.
Some of the other alarms about the new law are:
Many drivers won't even know they're signing the disclosure form because the form will be lumped into many other cay purchase and car loan documents.
Out-of-state car dealers have an incentive to send their vehicles to Tennessee
The new law reversed long-held practice to keep unsafe cars off the road
A TNCA representative asserts that Tennessee is the ONLY state in the nation that directly allows cars that are subject to safety recalls to operate on the state's roads.
Many buyers desperate for a car may even purchase these dangerous vehicles with full knowledge of the dangers – if the price is right.
The new law, according to TNCA, was passed due to pressure from the Tennessee Automotive Association, a car dealer organization. TNCA claims that the car dealer association has contributed thousands of dollars to Tennessee House and Senate committee members.
TNCA urges use car buyers to query https://www.safercar.gov/ to see if the vehicle's VIN number shows that the vehicle is subject to recall. Buyers are urged NOT to buy any vehicle subject to a safety recall.
Speak to one of our Gladiators in Suits now. If an unsafe car causes death or injury, it is essential that we inspect the car as soon as possible. The Rocky McElhaney Law Firm has offices in Nashville, Henderson, and Knoxville. We have a strong track record of success litigating and settling serious and deadly car crash cases. For help now, please phone us at 615-246-5549 or complete our contact form.