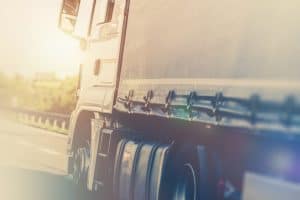 Distracted driving is on the rise in Tennessee, according to a story on WSMV.com. The news outlet reports that the number of distraction-related crashes is just over 22,700 as of mid-October with 81 of those crashes being fatal. Distracted driving is engaging in another activity that takes your attention away from the task of driving. If you are caught texting while driving in Tennessee, you can get a ticket for $60., and fiddling with your GPS or radio could cost you $150. ticket.
Distraction can become deadly
Sometimes, when one driver is texting while they are driving, someone else pays for that reckless behavior with their life.
A truck driver was texting on his mobile phone while he was driving on the wrong side of the road and sideswiped the driver's side of an Acura and continued for another 75 yards before running off the shoulder, down an embankment and into the front yard of a home. The 49-year-old driver of the Acura was killed in the crash. The truck driver was charged with first-degree vehicular homicide and texting while driving. He was also charged with reckless driving, driving with an expired registration and a suspended or revoked license and driving on the wrong side of the highway. (WRGA News)
When it comes to distracted driving, Tennessee drivers are the worst
The National Safety Council (NSC) has published a report that points a baleful finger at Tennessee drivers because we have the distinction of having more distraction-related fatal crashes than any other state in the United States. Nationwide, more than 40,000 fatal traffic crashes last year, which is up a staggering 14% from the previous two years. The Tennessee Highway Patrol estimates that an increase in distracted driving contributed to the increase in traffic deaths. (News Channel 5)
Tips for avoiding distracted driving
The Federal Motor Carrier Safety Administration (FMCSA) shares the following safety tips for truck drivers that all drivers can follow:
Do not let objects outside of your truck distract you
Do not text while driving
Do not use a dispatching device while driving
Do not dial a handheld phone while driving
Do not read, write or use paper maps while driving
Avoid eating and drinking while driving
The FMCSA reports that 71% of large truck crashes occurred when the driver was doing something besides driving the truck. Staying focused on the task of driving keeps you and the other drivers on the road safe.
All drivers need to keep their eyes and attention on the road. Take frequent breaks if you get bored, and set your GPS coordinates before you take off to avoid that distraction.
Distracted driving crashes can cause serious injuries and death. At the Rocky McElhaney Law Firm, our Nashville truck accident lawyers are experienced in determining why an accident happened and who is responsible. To speak to one of our Gladiators Suits about your rights, please call us at 615-246-5549 or fill out our contact form to schedule an appointment in Nashville, Hendersonville, or Knoxville.