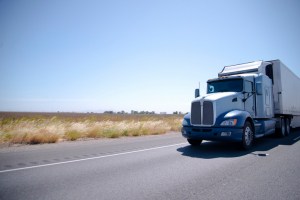 Current dimension and weight limitations for trucks are a mix of federal and state laws. The laws vary depending on which road the truck driver is operating the truck on and the type of truck involved. The laws are meant to prevent truck accidents, to make driving easier, and to protect the roads themselves.
Federal truck limitations
Trucks on the National Highway System (NHS) must be less than 80,000 pounds GVW (gross vehicle weight). No single axle can carry more than 20,000 pounds, and no tandem axle can carry more than 34,000 pounds. Gross vehicle weight (also known as gross vehicle weight rating) Is the highest mass/weight the truck should be, as determined by the manufacturer. GVW includes the truck's
Body
Engine
Chassis
Driver
Passenger
Cargo
Fuel
Engine
Engine fluids
Accessories
There are federal guidelines on the National Network (NN) for length and width but not for height. For example, federal law requires that no state can restrict the length of a semitrailer (in a truck tractor-semitrailer combination) to less than 48 feet. There are generally not federal length limits on the combination (tractor-trailer and semitrailer) except for vehicles that transport cars and boats. The standard width limit for trailers is 102 inches.
The NHS includes interstate highways and other roads that are crucial to the country's economy, mobility and defense. The National Network includes federal interstates and specific roads designated by the state – Tennessee. The NHS was formed by the National Highway System Designation Act of 1995. The National Network was formed by the Surface Transportation Assistance Act of 1982.
Tennessee truck restrictions
Tennessee's laws on weight and size limits for trucks can be found in Tenn. Code Ann. §§55-7-101 et seq. Tennessee follows the federal truck accident avoidance guidelines for weight limits and adds another limit for Tridem Axles:
Single Axle: 20,000 lbs.
Tandem Axle: 34,000 lbs.
Tridem Axle: 54,000 lbs.
Gross weight: 80,000 lbs.
Some Tennessee exceptions apply for vehicles carrying cotton and other commodities. A ten percent weight leeway is allowed for certain types of trucks such as farm vehicles, logging trucks, sand trucks, and shale trucks.
Many truck accidents occur because the trucking company and driver exceeded the federal and guidelines—making their vehicles unsafe. At the Rocky McElhaney Law Firm, our Gladiators in Suits understand why truck accidents happen and how to prove negligence. To see if you have a case, please call us at 615-246-5549 or fill out our contact form. Our Nashville, Hendersonville, and Knoxville truck crash attorneys are ready to help you get justice.