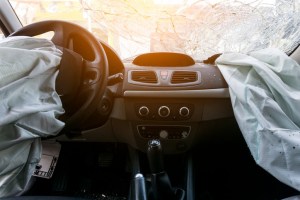 If a car crash happens on a Tennessee road, you need to follow certain procedures in accordance with the law. Failure to comply with these requirements can result in criminal and civil charges against the driver. Failure to follow the laws can also jeopardize your legal rights to bring a legal claim against negligent parties and your ability to get a strong recovery. If you have any questions about your rights after an accident occurs, please call our Tennessee car accident firm immediately.
Things you should do after an accident happens
Some of the things a car driver should do after a car crash are legal and some are practical. Some steps are required. Drivers must determine:
If any other drivers, passengers, or bystanders were injured
If someone was killed
If anyone's vehicle was damaged.
If one or more of the above facts occurred, the driver must disclose his/her
Name
Address
Registration number for the vehicle he/she drove
This information should be given to drivers and passengers involved in the crash, and any bystanders who were injured.
Additionally, the at-fault driver should provide reasonable aid such as helping an injured person get to a hospital or to a doctor's office.
We also advise you to:
Contact the police so they can examine the accident scene, make a report, render assistance to the injured, help notify the family of any deceased people, and clear the site so other accidents don't occur.
Contact your insurance carrier to let the company know about the accident.
Call your attorney so he/she can advise you about what to do. Your attorney will tell you what information you should disclose and what information should go through the lawyer. Your lawyer can also help advise you about what evidence, such as photographs, should be obtained until the attorney's investigators can get to the accident site. The attorney can also help you file your claim with the insurance company and begin the process of holding wrongdoers accountable for the car accident.
If the police aren't called to the scene, you may be required to file your own report with the Tennessee Department of Motor Vehicles.
The requirement to exchange information and provide assistance doesn't just apply to highway and local road accidents. It also applies to accidents in shopping centers, apartment complexes, and other places where many people gather.
The sooner you call our Gladiators in Suits, the better. Delay can hurt your legal claim. Too much delay can even prevent you from filing a legal claim. At the Rocky McElhaney Law Firm, our car crash lawyers in Nashville, Hendersonville and Knoxville are trained to move quickly when an accident happens. We have the experience to thoroughly investigate the car accident site, negotiate with insurance carriers, and try your case before a jury. For help now, please call us at 615-246-5549 or use our contact form.