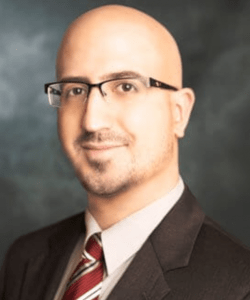 Young, hungry and ready to fight: that's what the Rocky McElhaney Law Firm is all about. It's why we're so excited to announce that Hunter Higdon has just been named one of the Top 10 Personal Injury Attorneys Under Age 40 in Tennessee, by the National Academy of Personal Injury Attorneys, and that Steve Fifield has been selected for The National Trial Lawyers: Top 40 under 40 list. We are very proud of both of them, and we know that these awards are well-deserved.
What is The National Trial Lawyers: Top 40 Under 40?
The National Trial Lawyers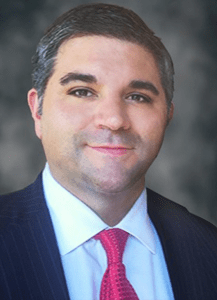 "is a member-driven organization composed of the premier trial lawyers from across the country who meet stringent qualifications as civil plaintiff and/or criminal defense trial lawyers," dedicated to providing professional development, networking and educational opportunities to its members. Every year, the group selects the Top 100 attorneys, and the Top 40 attorneys under the age of 40, in each state for inclusion in The Top 100 or The Top 40 Under 40 lists, respectively. In order to be considered eligible, attorneys must be nominated by a third party or through The NTL's own research process. Once nominated, they are evaluated for membership based on:
"Reputation among peers, the judiciary, and the public.
The previous year's achievements, settlements and verdicts as a trial lawyer.
Board Certification as a trial lawyer or trial attorney.
Nominations received from leading trial lawyers, current members and/or our executive committee members.
Leadership and membership within other national and state trial lawyer organizations.
Rankings and ratings of the attorney by established organizations."
Membership in The National Trial Lawyers is not automatic, so selection to a Top 100 or Top 40 list does not guarantee membership for the following year.
What is the National Academy of Personal Injury Attorneys?
The NAOPIA is an organization dedicated to honoring the country's best personal injury attorneys. Every year, the group selects a Top 10 list of personal injury lawyers for each state, and less than 1% of all nominees will be selected. It also selects a Top 10 list for attorneys under the age of 40 who have shown dedication, grit and skill. Nominees go through a rigorous selection process by an independent panel, so that people in need of legal counsel can feel confident in their choice of attorney. In order to be eligible for inclusion, attorneys must:
Be nominated by a licensed practicing attorney or one of our in-house research staff members.
Be verified as meeting the minimum requirements of membership in the NAOPIA.
Be recommended by the NAOPIA processing committee for advancement to the final selection stage.
Be selected by the NAOPIA's Board of Governors for inclusion.
Both Steve and Hunter are aggressive, dedicated trial attorneys who fight for justice for their clients, so it's no wonder that they've been recognized by these groups. All of us at the Rocky McElhaney Law Firm are proud of them – and we can't wait to see what they do next!