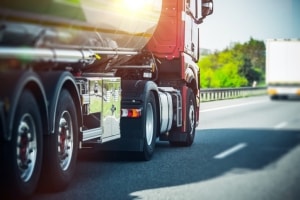 All auto accidents are stressful and traumatic, but the damage of a big rig crash can be overwhelmingly devastating. The size of these vehicles makes them extremely dangerous when not maintained or operated in an adequate manner.
The following are some facts and data on big rigs and the dangers they pose in a vehicle crash:
How fast can big rigs travel? Within the state of Tennessee, big rig operators must follow the speed limits of each roadway. However, they are prohibited from ever traveling at speeds in excess of 70 mph. These drivers are ultimately responsible for ensuring the safe and reasonable operation of these vehicles. This means that they may have to drive slower than the posted speed limit to account for the size and weight of the truck, particularly when turning corners or driving in dangerous weather conditions.
How do big rig braking systems work? Big rigs use air brake systems. Unlike the traditional hydraulic brakes used in many automobiles, air systems are designed work even when minor leaks occur. The system operates by using compressed air to mechanically force the brakes of the truck to engage. While these systems are considered more reliable than hydraulic brakes, it is important to note that big rigs require about 40% more braking time than cars to make a complete stop.
How much do big rigs weigh? According to The Trucker's Report, the average size and weight of an 18-wheeler is 80,000 pounds. By comparison, the average weight of a standard automobile is about 5,000 pounds. Big rigs average a length of 70 to 80 feet from the front of the cab to the back of the trailer, with a height of 13.5 feet. This massive size contributes to the substantial level of damage that often results from tractor-trailer accidents.
Big rig operators are responsible for understanding and accounting for the factors that place the vehicles they operate at higher risk of creating an injury-causing accident. The experienced Nashville truck accident attorneys of the Rocky McElhaney Law Firm understand the physical, emotional, and financial challenges that big rig accidents cause. That's why we aggressively fight to get you the compensation your case deserves. If you or a family member were injured in a big rig crash, call our Nashville, Gallatin or Knoxville team at at 615-246-5549 or complete our contact form to schedule a consultation.