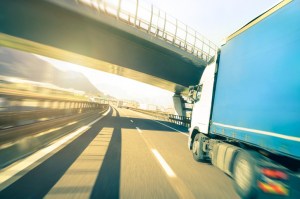 When deciding whether to seek compensation for truck accident injuries, victims understandably want to know how much their case is worth. Each situation involves unique circumstances, which makes it difficult to provide a specific monetary value without the assessment of a skilled attorney. However, the following list includes general categories of damages that may be used to determine the compensation award in a successful truck accident liability case.
Types of compensation in truck accident cases
The damage caused by a truck crash is usually substantial. When calculating the potential damage award, the following costs are generally included:
Property damage. These damages cover personal property damaged in the wreck. Specifically, "property" may include your automobile and any contents of value. If your car was totaled, it may encompass the cost of purchasing a new vehicle. For less severe damages, the cost of repairs is typically covered.
Loss of income. Truck crash victims commonly miss time from work while recovering from their injuries and attending medical appointments. This time translates into less income, which can be reimbursed through a compensation claim.
Medical costs. Accident-related medical costs are calculated into the compensatory damage amount. This may include the costs of any crash scene treatment, ambulance transport, hospital costs, and follow-up medical treatments. Medication costs, along with necessary future medical care, may also be classified as compensatory damages.
Pain and suffering. Pain and suffering award amounts generally depend on the severity of the injuries involved. The more serious the damage caused, the higher the monetary award.
Numerous other elements can also affect the amount of compensation you receive from your truck accident case. Some additional considerations include:
Any contribution to the fault of the accident
The need for future medical treatment and therapy
Future ability to work
Impact on family members
Insurance coverage
For the most accurate analysis of your case's value, it is best to consult a knowledgeable Nashville truck accident attorney for guidance. When you want high-value compensation for your injuries, trust your case to the Rocky McElhaney Law Firm. We help Tennessee victims of truck accidents from our offices in residents of Nashville, Gallatin, and Knoxville. Call our office today at (615) 246-5549 or complete this contact form to schedule a consultation.