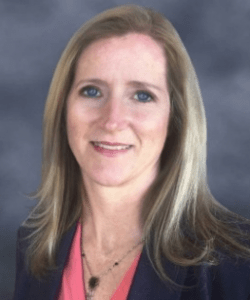 As you all know, Rocky McElhaney Law Firm is expanding in big ways. That's why we're thrilled to welcome aboard our two newest Gladiators in Suits – Jill Draughon and Ali Toll! These women are fierce, seasoned and tough-as-nails, and we could not be happier to have them join our family. Their wide range of experiences in and out of the courtroom makes them ideal additions to the firm, and we invite all of you to come on by the office and welcome them in person.
Who is Jill Draughon?
For the last 20 years, Jill Draughon has been a tireless advocate on behalf of injured workers here in Tennessee. Even as the State Legislature passed critical cutbacks to benefits, and severe reforms that have essentially crippled our workers' compensation system, Jill has refused to stand down. She has been their champion, fighting on their behalf in board rooms and courtrooms throughout Tennessee – and now she's doing the same for our clients, too. Along with her extensive background in workers' comp, Jill is a seasoned personal injury litigator, and she continues to apply her exhaustive skill and legal acumen to every case she takes.
Don't be too intimated, though: Jill might be a tough attorney, but she's also an incredibly kind, warm and compassionate woman who put herself through law school while raising her son all on her own. We love her combination of total sweetheart and hard-nosed lawyer, and we're so happy she's made her home with us.
Who is Ali Toll?
Ali Toll comes to us after a decade of working as an insurance defense litigator. After her father passed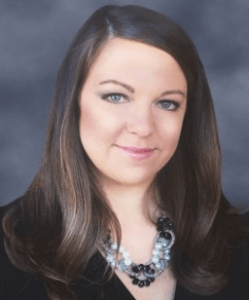 away, Ali reevaluated what was truly important to her, so she crossed over from the "dark side" to join the fight for what's right here at Rocky McElhaney Law Firm. She's earned an AV Preeminent rating by Martindale-Hubbell's Peer Review Rating System, the highest possible rating there is when it comes to ability and ethics. This Goodlettsville native daughter has jumped right into the battle for justice and equality, advocating on behalf of the people harmed by the very same insurance companies she once defended.
Ali's change of heart came at a pivotal point in her life. She realized that she wanted nothing more than to help those who were in need, and to build something positive. She, too, is a woman of many talents: that sweet smile hides the aggressive litigator beneath, and she is just as passionate about her clients' futures after the case is over as she is while the fight is on.
We are all so lucky to have Jill and Ali with us. These two women bring diverse backgrounds and experiences to our firm, helping to make us even stronger. Welcome aboard, Jill and Ali: we can't wait to see what you warriors do next!