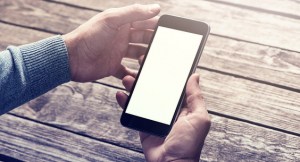 We recently wrote about the reversal of a 50-year decline in highway fatalities. The shift was primarily attributed to a rise in distracted driving, the result of established and emerging technologies clamoring for a driver's attention. It's certainly true that there is more opportunity for distraction than there has been in the past, but a recent class action lawsuit is alleging that digital distraction is a preventable problem.
The technology to prevent distracted driving MIGHT exist
At the heart of a class action lawsuit recently filed in California is a patent awarded to Apple Technologies, Inc. in 2014. The patent describes a software update that could provide existing handheld computing devices (smartphones) with a lockout mechanism. The update would prevent the devices from being used in a vehicle based on motion and scenery, though Apple and other manufacturers have claimed that there is no way to make the mechanism specific enough that it wouldn't affect other passengers.
CNET reported:
"The suit, obtained by Ars Technica, has been filed on behalf of Julio Ceja. His lawyers claim Ceja was injured by a driver who hit his car from behind. That driver was allegedly distracted by her iPhone and was even still clutching it as she got out of the car. The suit isn't looking for monetary compensation for Ceja. Instead, it demands that sales of all iPhones are halted until the technology is implemented, as Apple is 'putting profit before consumer safety.' The suit claims that texting and driving is out of control in California and that 'at the center of the epidemic is Apple's immensely popular iPhone.'"
The lawsuit raises interesting questions about moral obligation versus legal duties, but those are questions for the courts to decide. At the end of the day, motorists (and everyone else) are accountable for their actions, especially when those actions negatively affect others. Distracted driving puts everyone at risk, but your family shouldn't suffer because of another person's poor judgment.
When a distracted or impaired driver injures your loved one, you have options. The experienced Nashville auto accident attorneys at the Rocky McElhaney Law Firm can evaluate your case and help get you the compensation you need and deserve. For a free consultation, visit our offices in Nashville, Gallatin or Knoxville, call 615.246.5549 or contact us today.