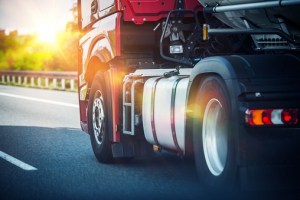 We don't often give the flashing lights and clanging bells at a train crossing a second thought, but the devices are literal lifesavers. Thankfully, train collisions are far less common than commercial truck accidents, but they are often far more violent. A fully loaded 18-wheeler can weigh up to 40 tons, whereas the engine of a train alone can be up to 160 tons. At four times the mass, train accidents are far more likely to severely injure or kill those involved. A recent story from the twin city of Bristol illustrates just how vital railroad crossing indicators are, and just how dangerous train accidents can be.
Minimal markings, maximum danger
A garbage truck driver in Bristol, VA was going about his route as usual. In the course of his day, he routinely crossed over a railroad track on private property. Because the crossing isn't public, it isn't marked with lights and gates; instead, a stop sign and white railroad "cross bucks" mark the spot. The driver, 24-year-old David Anderson, was broadsided by a train and thrown from his truck. According to The Roanoke Times, Anderson was airlifted to a nearby hospital with multiple injuries, though his condition was listed as stable at the time of this writing.
Operation Lifesaver is a nonprofit group that works to prevent injuries and deaths on train tracks. Their latest campaign (See Tracks Think Train) tells us, "Every three hours someone is hit by a train in the United States. On foot or in a vehicle, the result is the same- severe injury or even death." According to the Federal Railroad Administration, approximately 10% of all railroad-crossing incidents in 2015 were fatal, and almost half caused injuries that required professional medical attention.
Safety first
Truck or train, transportation companies have a responsibility to protect the public from the dangers posed by their equipment. Sometimes, meeting the minimum requirements imposed by state or local governments aren't enough to protect people like David Anderson, who is lucky to be alive. Whether a dangerous condition is an oversight or the result of intentional efforts to cut corners and protect a bottom line, the result is the same; real people are injured, and families suffer.
At the Rocky McElhaney Law Firm, we fight every day to protect victims and ensure that families get the results they need to set things right. If your loved one was injured in an accident with a commercial vehicle, you may be entitled to compensation for medical bills, lost wages and other damages. Our experienced Nashville commercial vehicle accident attorneys can evaluate your case and help get you the compensation you deserve. Call 615.246.5549, visit our offices in Nashville, Gallatin or Knoxville or contact us today for a free consultation.