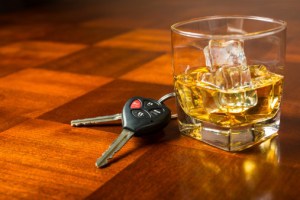 With 2016 poised to continue an increase in traffic fatalities not seen since the 1960s, we're once again taking a look at the factors that contributed to the unprecedented spike. Recently, we wrote about the staggering numbers of distracted drivers on the road. Now, it looks like drunk driving may have contributed just as much to the rise in deaths.
Will 2016 set records after 2015 broke trends?
CBS reported, "This year may go down as one of the worst years for drunk-driving deaths. On average, 28 people a day have been killed in DUI accidents… In 2015, 10,625 people died in alcohol-impaired crashes, an increase of nearly 300 from the year before. 2016 could be even deadlier." By those numbers, drunk driving was responsible for nearly a full third of all traffic fatalities.
It's long been acknowledged that drunk driving is a threat to public safety, but just how big is the problem? Consider these numbers from the Centers for Disease Control and Prevention:
Of the 1,070 traffic deaths among children ages 0 to 14 years in 2014, 209 (19%) involved an alcohol-impaired driver.
Of the 209 child passengers ages 14 and younger who died in alcohol-impaired driving crashes in 2014, over half (116) were riding in the vehicle with the alcohol-impaired driver.
In 2014, over 1.1 million drivers were arrested for driving under the influence of alcohol or narcotics. That's one percent of the 121 million self-reported episodes of alcohol-impaired driving among U.S. adults each year.
To better visualize the span and seriousness of the problem around the US, click here for a mapping of aggregated data from CDC and Mothers Against Drunk Driving (MADD).
Different name, same thing
These numbers don't describe just how dangerous our roads have become. We've covered this many times before; distracted driving, drunk driving, and fatigued driving are all part of the same problem. Regardless of the cause, impaired driving is illegal and dangerous. When drivers are not focused on the task at hand, a conservative four-door sedan becomes a 2-ton projectile that causes real harm to real people.
Impaired drivers are negligent drivers, and negligent drivers must be held accountable for their actions. If you or your loved one were injured in accident caused by a drunk or distracted driver, you may be entitled to compensation for lost wages, medical bills and other damages. The experienced Nashville auto accident attorneys at the Rocky McElhaney Law Firm can evaluate your case and help get you the compensation you deserve. For a free consultation, visit our offices in Nashville, Gallatin or Knoxville, call 615.246.5549 or contact us today.