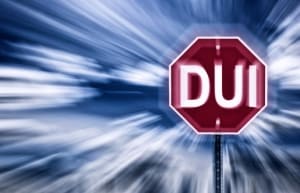 Two adults and four children were transported to Vanderbilt Children's Hospital after a rollover crash in mid-October. Driver Deborah Ellison, 26, lost control of the vehicle during the morning commute. None of her four children, who range in age from 8-months to three-years-old, were properly restrained in car or booster seats, according to the Metro Nashville Police. The family is lucky to be alive and intact, and no other vehicles were involved.
DUI doesn't imply alcohol alone
Fox 17 Nashville reported:
"While at the hospital, police say they could smell the odor of marijuana from the individuals. Police searched Ellison and found no marijuana but a search of her sister revealed 3.1 grams of marijuana. Ellison admitted to police she gave the marijuana to her sister to hold. Police say Ellison admitted to smoking marijuana about one hour before being involved in the crash. While running a check on Ellison, police also found she had a revoked license and has been charged with driving on a revoked license 'multiple times.' Ellison was charged with possession, child endangerment, and driving on a revoked license -second offense."
The fines and penalties for driving under the influence or driving on a suspended or revoked license are steep because they are intended to discourage offenses at every level. However, repeat offenders are as cavalier about safety as they are about the law. Just two days before Ellison's marijuana-fueled accident, Chris Solomon hit two pedestrians while driving drunk in Hendersonville. Robert Pyles died at the scene, and his partner Dineen Cotrell is in critical condition with mounting medical expenses. The accident was Solomon's third drunk driving offense.
Repeat offenders are wreaking havoc
WKRN reported, "The penalties for a second offense DUI in Tennessee include 45 days to 11 months in jail and up to $3,500 fine. Violators must also attend DUI school and drug and alcohol programs if decided by the court. People who live in the neighborhood told News 2 they feel it may be time to reevaluate the state's DUI laws. 'We need to do something about that. Innocent people are being killed,' said neighbor Claude Weingand."
While legislators continue to debate the best way to handle repeat offenders, accidents and injuries are piling up. Our roads are dangerous enough; when drivers are impaired in any way, getting behind the wheel can mean taking your life in your hands. Your family doesn't have to suffer the consequences of injuries or losses incurred in an accident with an impaired or negligent driver. The experienced Nashville auto accident attorneys at Rocky McElhaney Law Firm can fight you when you need us most. Call 615.246.5549, visit our offices in Nashville, Gallatin or Knoxville, or contact us today for a free consultation.