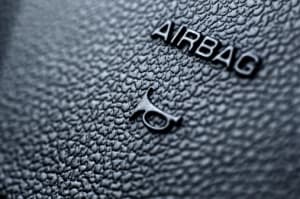 So far this year, we've seen millions of products recalled because they might explode and cause injuries or set you or your belongings on fire. The items run the gamut from cell phones to washing machines to children's toys to airbags, and it seems like new products that have the potential to injure, incapacitate, maim, mutilate, disfigure or otherwise impair or kill you are hitting the market every day. This most recent recall is different because it's something that doesn't explode that might kill you.
The latest recall is less incendiary
Fiat-Chrysler America has issued a recall that affects 182,308 Wranglers in the US made between June 2015 and August 2016. The company reported just over 200,000 Wranglers sold last year, so the odds are fairly high that if you bought one, this affects you. The problem, far from Takata's issue of exploding airbags spraying metal shrapnel into the passenger cabin, is airbags that may not deploy at all in a crash.
Carscoops reported, "CA discovered that the wiring in certain Wranglers may detach from the front impact sensor before it can signal the Occupant Restraint Controller. According to the recall notice, that means that the airbags and seatbelt pretensioners may not deploy in the event of a crash." The owners of affected vehicles will be notified by mail, and the affected wiring will be rerouted free of charge. To see if your vehicle was affected, use the National Highway Traffic Safety Administration's VIN lookup tool, safercar.gov.
Why you should be worried if your airbags don't work
For everyone who isn't convinced that airbags make a great deal of difference in an accident, we invite you to check out this video of a crash test sponsored by the Insurance Institute for Highway Safety. The footage pits a no-frills 2015 Nissan Tsuru (sold in Mexico) against a new Nissan Versa compliant with US minimum safety specs. Both cars were traveling 40mph during a "50 percent overlap test". If you can't guess, the crash test family of the dummy without an airbag had a very somber evening.
If any of your property has been recalled because of a potential safety risk to you or your family, we encourage you to address the issue as quickly as possible. Sometimes, however, there is no warning before injuries occur; that's why it's called an accident. If a defective product injured you or your loved one, you may be entitled to compensation for your injuries, medical bills and lost wages. The experienced Nashville defective product attorneys at Rocky McElhaney Law Firm can evaluate your case and help get you the compensation you deserve. Call 615.246.5549, visit our offices in Nashville, Gallatin or Knoxville, or contact us today for a free consultation.