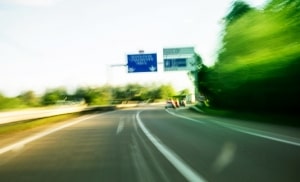 The first result of a Google search for "Tennessee DUI" links to the Tennessee Department of Safety & Homeland Security. The page lists the penalties that drivers can expect if they are convicted of driving under the influence. Different penalties are listed depending on the results of a blood alcohol test. Nowhere does the department offer a definitive definition of drug impairment or the associated penalties.
This information is absent for a reason. The Tennessean reported:
"The cases are challenging prosecutors who have inexact legal standards. Unlike drunken driving's national level of .08 blood alcohol concentration, none exist for drugs… The lack of uniform standards is a national concern, said Mark Rosekind, the administrator of the National Highway Traffic Safety Administration. 'As prescription opioid abuse is becoming rampant, and marijuana is being legalized in more and more places, what does that mean for drivers and also for pedestrians and law enforcement?'"
The lack of regulation is posing a serious problem, especially in light of a recent analysis of Tennessee Highway Patrol data by The Tennessean. From the same article, "Drugged driving has overtaken drunken and distracted driving as a factor in Tennessee traffic fatalities. The number of deaths from crashes with drug-impaired drivers shot up by 89 percent from 2010 to 2015…" To translate that into real terms, 92 people died in drug-related crashes in 2010; that number almost doubled to 174 in 2015.
All drugs cause impairment
The drugs involved are different every time, as is the level of impairment, but one thing is clear; there are more impaired drivers on the road than ever before. Officers around the state are being trained to recognize the signs of impairment when alcohol isn't detected. About 115 officers throughout the state have been certified through the annual Drug Recognition Expert Program. These officers can serve as expert witnesses and testify that a driver was under the influence when an accident happened.
Unfortunately, these efforts aren't preventative, and they aren't enough. The lack of regulation means that an impaired driver can receive a slap on the wrist after injuring or killing your loved one. Until circumstances change, the only way to make sure that justice is served is to hire a law firm that will fight for your family and fight for the truth. Call the experienced Nashville auto accident attorneys at the Rocky McElhaney Law Firm at 615.246.5549, visit our offices in Nashville, Gallatin or Knoxville, or contact us today for a free consultation.