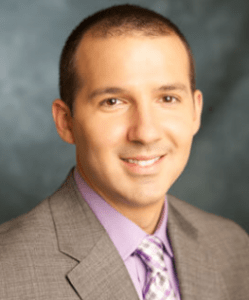 There are some cases that are complex enough that they must be heard in a federal court. This can present a problem for an injury victim, if his or her attorney is not licensed to practice at the federal level. But it won't present a problem for any of Justin Hight's clients.
The Rocky McElahney Law Firm is very proud to announce that Justin Hight, one of our finest Gladiators in Suits, has been sworn into the United States District Court for the Middle District of Tennessee. Because of his hard work and dedication, Justin's clients can rest easier knowing that no matter how tough the going gets, they can rely on the lawyer they know and trust to protect them at every level.
What brings a case to federal court?
For the most part, a lawsuit can be heard in whatever jurisdiction (a group of law courts usually within a specific region) it is filed in. So if you are in an auto accident in Nashville, and you file that lawsuit in Nashville, then your case should be heard in a Nashville court of law. For a case to be heard in federal court, it must:
Fall under "diversity jurisdiction," which means that you and the defendant live in different states, or
Involve a civil rights action, as civil rights are granted under federal laws, or
Have the potential to grant you, the plaintiff, a fixed amount of compensation of at least $75,000.
Up until now, only Rocky McElhaney and Steve Fifield could try a case on our clients' behalves in federal court. Now that Justin has been sworn in, we can give our clients an even greater chance at the justice they deserve without making it harder on them. We do not often have to try cases in the U.S. District Court for Middle Tennessee, but when we do, we fight with the same passion for our clients that we do at the state or local level.
All of us at the Rocky McElhaney Law Firm want to extend our congratulations to Justin Hight. No battle is too big for us to take on, and we will always take that fight as far as it needs to go if it means seeing justice served for our clients. Justin's admission lets us continue that work and keeping fighting another day for you.
Your hard work paid off, Justin, and we are thrilled for you. Congratulations!