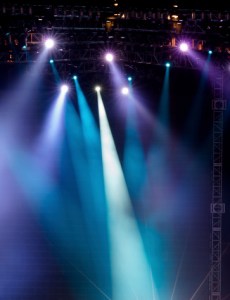 Here at the Rocky McElhaney Law Firm, we love a little friendly competition, and this year's TOAST of Music City Annual Readers' Choice Awards, sponsored by The Tennessean, has our competitive juices flowing. So we're raising a glass and raising the stakes for TOAST of Tennessean voters, all in the spirit of good fun.
This year, Rocky McElhaney Law Firm is incentivizing and enticing readers to the online polls through a firm-sponsored Facebook giveaway, encouraging Nashvillians to get involved in this friendly, spirited competition and vote for the Best of the Best in Tennessee! We plan on giving away a $150 gift card to Kayne Prime (a top-tier Nashville steakhouse) to one lucky winner!
We made the entry into the drawing very simple.
Step 1: go to our Facebook page and share our July 11th post mentioning the giveaway! By sharing, you'll be helping us spread the word about voting and will be automatically entered in the raffle.
Step 2: Take a few minutes to go back and cast your vote for the best of the best in Music City! Be sure to vote for your favorite competitor from at least one of these categories:
Health & Professional Services
Retail & Personal Services
Food & Drink
Entertainment
People & Places
The last day to share the post and vote for your favorites in the TOAST is Sunday, July 24th. The winner of the drawing will be contacted on Monday, July 25th and announced on our Facebook the following week!
If you know us and love us, we'd appreciate your vote!  
This is the Rocky McElhaney Law Firm's first year being nominated to the ballot for "Best Law Firm" in the TOAST of Music City. You'll find the "Best Law Firm" category about mid-way down on the first page of the ballot.
For more information about our contests, please check us out on Facebook. Voting is not mandatory for any category but appreciated! After all, if you have an opinion to voice about the best of the best local businesses and services in Music City that deserve a little praise —this is your time to shine! So get online and vote today!
Then, check back for our August 1 blog or friend us on Facebook to find out who the lucky winner is!