A recent lawsuit filed in New York is making national headlines. An investigation led by New York Attorney General Eric Schneiderman discovered that herbal supplements sold by major retailers were misleading and mislabeled, and in some cases were causing harm to purchasers.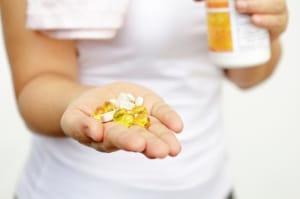 Supplements sold at Walmart, Target, GNC, and Walgreens were lab tested and it was found that a mere 21% of the products had DNA from the plants advertised on the labels. The investigation found that popular herbal supplements were contaminated with a long list of substances, including:
Rice
Beans
Pine
Citrus
Asparagus
Primrose
Wheat
Houseplant
Wild Carrot
For many products, unlisted ingredients were the only materials found in the samples. The Attorney General's office issued cease and desist letters to the retailers to pull the products from their shelves.
Interestingly, the U.S. Food and Drug Administration requires companies to verify that herbal supplements are safe and properly labeled, but doesn't require that the products undergo the same level of testing as drugs. Unfortunately in this case, that lack of oversight left millions of people in potential danger due to allergies or drug reactions.
President of the Council for Responsible Nutrition, Steve Mister, was critical of the findings, saying, "processing during manufacturing of botanical supplements can remove or damage DNA; therefore, while a DNA testing method can be useful in some cases, this method well may be the wrong test for these kinds of products."
The fact remains that products with undisclosed ingredients can cause serious harm or even death to those with medical conditions or allergies. The Mayo Clinic lists milk, eggs, peanuts, tree nuts, fish, shellfish, soy, and wheat as the top eight food allergens. The Food and Drug Administration requires that food manufacturers list these most common allergens on packaging to avoid a potential health hazard.
Some food allergies are mild, but to those with severe allergies, ingesting even a small amount can cause symptoms as mild as itching or abdominal discomfort or as severe as anaphylactic shock. If you or a loved one have been affected by a mislabeled product, or suffered an allergic reaction due to undisclosed ingredients, please contact us for a free consultation.