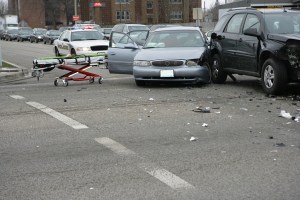 An ABC News report confirmed that at least six people died in a nine-vehicle accident on I-75 near Chattanooga, Tennessee. Another nine people were involved in the accident. The cause of the accident was not reported. Multi-vehicle crashes involving multiple fatalities are extremely difficult cases to handle. Even if a determination can be made as to what originally caused the accident, it can be hard to determine if any drivers, other than the person who was at fault, were also negligent.
Key issues in multi-vehicle death cases
Some of the issues an experienced Nashville car accident lawyer needs to understand how to handle in a multi-vehicle accident scenario are:
Who is at fault for the accident? Often, the police investigation is just the starting point for determining who is at fault. Investigators, including traffic reconstruction experts, can be used. Skilled lawyers will also question the drivers, passengers, and any witnesses about how the accident happened. Questions can be oral or in writing. Other types of discovery, such as a request for documentation of involved drivers' prior accidents and vehicle repairs can also be used to determine fault. In addition to the drivers, the owners of the vehicle may also be accountable. Other people and companies may be liable too.
Who has the right to bring a legal claim? In death cases in Tennessee, a spouse, next of kin, or the personal representative of the Estate for each person who died can bring a claim. Claims on behalf of fatality victims are brought on behalf of family members for the comfort and support the deceased would have provided them, the lost earnings of the decedent, the pain and suffering of the family members and the decedent, funeral bills, and other damages.
Where is the claim bought? The claims will most likely be heard in the county courthouse in Chattanooga, Tennessee. If the people at fault for the accident lived in other states, it may be possible to bring a claim in those states.
How are the insurance claims handled? Insurance claims in this type of case require experienced legal counsel because some of the at-fault drivers may have insurance while others may not. Because wrongful death claims cause a lot of damage, the families of the deceased victims and the injured surviving victims may also need to file claims through their uninsured/underinsured policies.
There are many other issues, such as how contributory negligence is decided and what happens if any of the victims were children.
At the Rocky McElhaney Law Firm, our Nashville, Hendersonville, and Knoxville car accident lawyers understand how to handle complex cases. Our Gladiators in Suits advise victims and families about each phase of the case. Our attorneys are experienced trial litigators. For clear help and strong advocacy, please phone us at 615-246-5549 or make an appointment through our contact form.