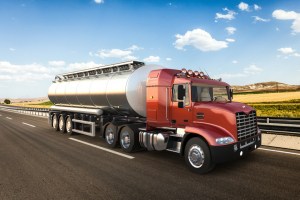 The Lewis County Herald reported on May 16, 2017, that a pickup truck and a tanker collided, creating a fire, which caused State Route 412 to be blocked for 17 hours. The accident happened near McClanahan Road in Maury County at about 10:45 am.
The driver of the tanker was taken to the local hospital for injuries that were not life-threatening. The tanker was hauling hot oil. The truck overturned while trying to avoid the pickup truck which had, it is believed, crossed the centerline into the path of oncoming traffic – including the path of the 18-wheel tanker.
The rights of the driver of the tanker truck
The driver of the tanker truck has the right to sue the pickup truck driver for his medical bills, any lost wages due to lost time from work, and any physical pain and emotional suffering. The driver of the tanker would also have the right to bring a claim against the owner of the pickup truck if the owner was different than the driver. If the pickup driver was working for a company at the time of the accident, then that company might also be negligent for not properly supervising its driver.
The tanker driver did have the right to try to steer clear of the oncoming truck. It is fortunate that no other vehicles were involved in the accident. Other cars, trucks, and motorcycles, could easily have run into the overturned tanker or oncoming pickup truck. Other vehicles also could have easily injured their occupants if they went off the road or hit other vehicles in an attempt to avoid both the pickup and tanker.
The dangers of cargo spills
Large commercial trucks, such as 18-wheelers, are a danger to the driving public because their cargo can easily spill if an accident occurs. Sometimes, loose or unsecured cargo can actually be the cause of an accident if the driver loses control of the truck because of the weight distribution shifts. Spills are especially dangerous if the cargo includes hazardous materials or materials that can easily catch fire, such as the oil in the tanker. In this case, it is possible that the truck driver and the company he or she was working for have no liability in the accident. However, had other vehicles been involved in the accident, the response of the truck driver to the oncoming vehicle would need to be scrutinized to assess fault.
When a truck accident occurs, other businesses may be liable for the accident in addition to the truck driver. Trucks are especially dangerous to their occupants and other drivers because of their large size, weight, and mass. To speak with a Nashville truck accident attorney, please call the Rocky McElhaney Law Firm for caring help. You can reach us at 615-246-5549 or fill out the contact form. We have offices in Nashville, Hendersonville, and Knoxville.