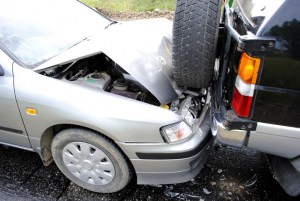 Fox 17 News Nashville reported on June 7, 2017, that a 20-year-old woman died when a Ford Taurus driven by an 18-year-old male went off the road, up an embankment, and rolled backward onto the road. The accident happened near I-65 and Fern Avenue in Nashville. The Nashville police did not find any indication of drugs or alcohol when they arrived. The accident occurred about 6 am on a Tuesday morning. There was no report on whether anyone else was injured.
How this accident may have occurred
Experienced Tennessee car accident lawyers will investigate how the accident happened by questioning the driver, the passengers, and the witnesses. The questions normally are done through written and oral discovery. Additionally, skilled attorneys will inspect the vehicle, any devices—such as smartphones—the drivers and others may have used, and the scene of the accident.
Possible causes for the accident include:
Speeding
Reckless driving
Driver distraction, such as talking on a smartphone, looking at a GPS system, or eating while driving
Driving too fast for conditions – even if the driver was going less than the speed limit
An investigation may also reveal that the driver was under the influence of alcohol or drugs even though the police didn't initially report any such finding. It may also be possible that the brakes, steering, or another car part failed. The roadway may have been poorly designed as well.
The right of the decedent's family to bring a wrongful death claim
It is fairly likely that the parents of the 18-year old driver owned the vehicle that crashed. The owners of a car involved in an accident are usually responsible for the actions of anyone they allow to drive the car.
The parents of the young woman who was killed would have the right to bring a wrongful death claim against the driver and the owner(s) of the vehicle. If the woman had a young child, that child would have the right to wrongful death benefits.
The wrongful death claim includes payment for:
Burial and funeral bills
Outstanding medical bills
Any mental anguish the woman suffered if she did not die instantly
The lost wages and the value of the lost benefits the woman would have likely earned during her lifetime
The suffering of the family members who lost their loved one
The loss of the woman's love, companionship, and society that she would have provided her family
If anyone you know was killed in a car crash, or you were injured because someone else was careless or failed to comply with the law, you have the right to just compensation. The Nashville car accident attorneys at Rocky McElhaney Law Firm are experienced trial lawyers. For strong justice, please call our Gladiators in Suits at 615-246-5549 or complete our contact form to make an appointment. We have offices in Nashville, Hendersonville, and Knoxville.