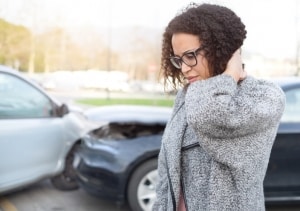 While some people may view settlements after auto crashes as miraculous, effort-free windfalls, the reality is that they exist to compensate victims for pain and suffering, and can require a significant commitment of time and energy in order to see a result. Knowing the in's and out's of the process, and working with a tenacious, experienced Nashville auto accident lawyer can lead to a beneficial outcome for all involved.
Settlements counteract difficulties after a serious car wreck, but still take time
The settlement process begins with submitting a claim to the insurance company of the person who was negligent in the accident. Proving negligence in and of itself can be an onerous process, involving investigators, questions, lawyers, negotiation, and, frequently, delays. Justice may be slow; insurance companies need to be certain of the fault involved, and even then may not be enthusiastic about the settlement process.
Determining fault means examining victims as well
Many of our clients are surprised, confused, or resentful when investigators contact them repeatedly, or question them closely about the circumstances of an accident. They're the victims of the car crash, why are they being treated like they've done something wrong? Though uncomfortable, this process is necessary, and ultimately for the benefit of the victim. By determining that all the fault lay with the negligent driver, and by providing the clearest picture possible of the circumstances of the accident, the greater the likelihood that a settlement can be reached swiftly.
Documentation that investigators may request includes medical records, witness and victim statements, police reports, and mechanical examinations of both vehicles. These are normal parts of the investigatory process; however, the guidance and support of an experienced attorney can smooth the process over for victims who are still grieving or recovering from their experience.
If you or a family member has experienced mental or emotional trauma after an auto accident, you may be entitled to compensation for treatment, lost wages, loss of consortium, and other damages in the form of an insurance settlement. The experienced Nashville car accident attorneys at the Rocky McElhaney Law Firm can evaluate your case and help swiftly and successfully navigate the settlement process. Call (615) 246-5549, visit our offices in Nashville, Gallatin, or Knoxville, or contact us today for a free consultation.